You Want to Sell a Restaurant?

We are Selling Restaurants in Georgia!

Why choose Atlanta Restaurant Exchange?
People will find our listings!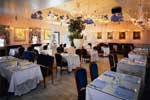 Our Traffic!
Atlanta Restaurant Exchange has two full time Internet marketing Staff.

AtlantaRex.com traffic is consistently above that of our nearest competitors. After updates due to changes with search engines, you can see that our traffic has incresed significantly. 4500 Visitors viewed more than 19,000 pages.

If you are going to use a Restaurant Real Estate Broker, Check their statistics against ours!

Check Statistics Click Here!
Our in House Internet Engineer works full time on internet marketing on a daily basis,, and maintains our 18
proprietary websites. Our listings appear in literally Hundreds of websites in more than 20 languages.


If you want your restaurant for sale to be seen by many more
qualified buyers, Give us a Call. If you want to see these statistics,
drop by our office and have some coffee, and we will show you !


We currently have our Company and our listings On the best Restaurant Brokerage Sites,
on more than 40 National Restaurant Listing Sites, more than 175 National Business Listing Sites,
more than 16 International Sites and targeting 20 different Languages.




We receive calls daily from people in Florida
They are tired of all of the wind!
New Yorkers are being taxxed out of their homes,
They are moving to Atlanta in high numbers.
West Coast people prefer the stability of the
diverse international economy in Atlanta.
We are working with many buyers from Europe,
with the current exchange rates, Living in Atlanta is
one of the BEST bargains in the World!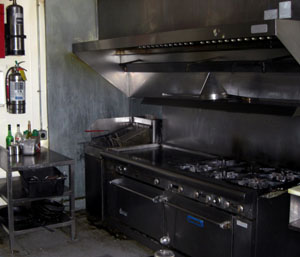 In addition to our National and International marketing we target buyers in the Geographical Areas,
from which statistics show, people are moving to the Atlanta Metro Area.

The most important factor in Selling a Restaurant:
Confidentiality
Confidentiality in the listing and sale of business property is the primary concern of every buyer and seller.


Most of the businesses we represent are going concerns.
Rumors concerning a pending sale can be very detrimental.


Loss of clientele, loss of employees
and credibility with vendors can be the result
of broken confidences and disastrous,
at the most critical time in the life of the business.


Many brokers will do most of their business by telephone fax and email.
We do not give info about confidential listings on the telephone.
A buyer must come into our office for a face to face meeting,
and allow us to determine their level of experience and financial qualifications
before we ever talk to them about your restaurant.
By screening our buyer clients carefully and controlling the flow of owner information,
we assure that the business is protected at this critical time.
Maintaining the staff, clientele and credibility of the business owner is in the best interest of seller and buyer.


We have established ethical and professional
procedures and practices that assure all parties that
their confidences will be safeguarded.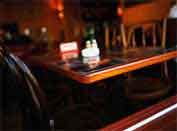 Our commission is based on Selling Your Restaurant!


We only get compensated when we sell your restaurant


Many business brokers charge Up Front Fees. We provide a no obligation valuation of your business,
if you list your business with us, all marketing is done for you at No Cost.
For NO OBLIGATION information

about Selling your Restaurant,

Call Fred Miller Today! 404-892-4999
To Contact us by Email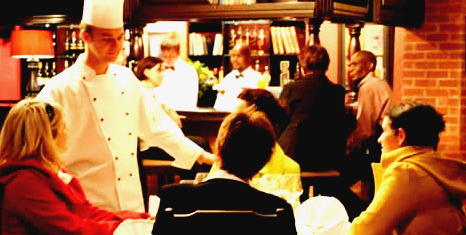 More information on Business Brokerage:
Types of services that a broker can provide
Broker services vary widely depending on the practice and skill set of the broker.
The most common services provided by a broker to a client are:
• Assist client in establishing a MPSP Value - Most Probable Selling Price
Valuation; the techniques used by individual brokers can vary greatly in this process
• Develop an Information Memorandum on the company;
normally a 15-30 page document outlining the business for potential buyers
• Conduct buyer searches
• Exposure - Marketing the business to prospective buyers
• Screen buyers for ability to complete a purchase
• Coordinate negotiations and provide deal structuring advice
• Provide overall deal management to guide the client through the entire process
• Help maintain confidentiality of the sale
• Hourly Consulting for a fee, based on the client's needs
Perhaps one of the biggest services provided by brokers
is the ability to allow owners to stay focused on running their business
during the sale process which can be take on average 6 months to 12 months to complete.
Licensing of business brokers
According to an IBBA convention Seminar in 2000,
at least 13 states required Business Brokers to have a Real Estate license.
The following require a license to practice as a business broker:
Arkansas, California, Colorado, Florida, Georgia, Idaho, Illinois,
Michigan, Minnesota, Nebraska, Nevada, Oregon, South Dakota, Utah, Wisconsin, and Wyoming.
Make sure you use a business broker in Licensed by the
Real Estate Commission in Georgia or you will not be protected!
There are UNLICENSED brokers selling restaurants in Atlanta. Ask to see a Real Estate License!

Services provided to seller as client
Upon signing a listing contract with the seller wishing
to sell the business, the brokerage attempts to earn a commission
by finding a buyer for the sellers' business for highest
possible price on the best terms for the seller.
To help accomplish this goal of finding buyers,
a business brokerage commonly does the following:
• Ensures Confidentiality--Brokers have established
systems in place to protect the confidentiality of a business.
• Appraisals--Most business owners have no idea what their business is worth.
Certified Business Brokers are trained in business valuation and can help business owners
understand the true value of all their hard work and sacrifice.
• Market Knowledge--Brokers make their living selling businesses.
They are in the market on a daily basis conversing with Buyers.
A local business broker understands the local market as well as what a business is worth.
• Saves time and stress
• Listing the business for sale to the public, often on a Multiple Listing Service,
in addition to any other methods.
• Based on the law in several states, providing the seller with a business condition disclosure form,
and other forms which may be needed.
• Preparing necessary papers describing the business for advertising, pamphlets, tours, etc.
• Advertising the business.
Advertising is often the biggest outside expense in listing a business.
• Being a contact person available to answer any questions about the business
and to schedule showing appointments
• Ensuring buyers are prescreened so that they are financially qualified
to buy the business; the more highly financially qualified the buyer is,
the more likely the closing will succeed.
• Negotiating price on behalf of the sellers.
The seller's agent acts as a fiduciary for the seller.
By not being emotionally tied to the transaction,
Business Brokers are in a position
to more effectively negotiate on a Seller's behalf.
This may involve preparing a standard offer to purchase
contract by filling in the blanks in the contract form.
• In some cases, holding an earnest payment in escrow from the buyer(s)
until the closing. In many states, the closing is the meeting between the buyer and seller
where the business ownership is transferred and the businesses name is conveyed.
Business brokers attract prospective buyers in a variety of ways,
including listing limited details of available businesses on their websites
and advertising in business newspapers and magazines.
Brokers also directly approach prospective buyers and sellers to gauge interest.