| | | | | |
| --- | --- | --- | --- | --- |
| Reduced 225K | Rent $6500 | 4500+ SF | High Capacity | Sales Avg 83+K Monthly |
Casual Atmosphere Makes this club a Popular Midtown Destination
Right in the middle of Midtown Atlanta!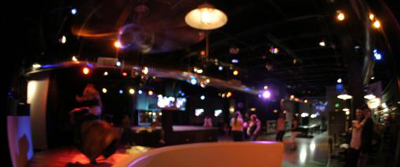 This Midtown nightlife hotspot is amazing,
4500 square feet of fun and adventure!

Located in the Midtown District of Atlanta,
this location is in the center of all the action.

There are few, if any, competitors that
can offer the experience this club can to its customers.
This location has virtually BRAND NEW
everything and is a true turn-key opportunity.

It is perfect the way it is, no change is needed!

Sales of 1.2 million annually and climbing
are giving this spot a great income for its owners.

The potential here is limitless.
The current owner has other business ventures
that take up their time,
and are forced to sell this amazing, profitable club!
Don't miss out!
This is a rare opportunity to purchase a night Club
in Atlanta Georgia's famous Midtown Neighborhood.
This is a first class Night Club for sale.
Polished and Professionally operated,
This profitable and perfectly maintained venue is ready for
a new Owner/Operator to step in and take over.
This club shows continuous growth and is located in the hottest property in Atlanta.
This club is up there with the best clubs in LA or NY.
Superb Decor and exellent layout!

Atlanta, known for decades
as the Party Capitol
of the South East is Lacking in Nightlife!
The owners of Nightclubs and Lounges in
Downtown Atlanta and Midtown Atlanta
with great concepts are as busy as ever
due to the lack of choices in the city overall
and since the demise of the scene in Buckhead.
This is your chance to purchase one of these
successful NightClub / Lounge Venues.
Neighborhood favorite in a Densely Populated
area in Midtown Atlanta.

Pedestrian traffic is unbelievable!

Located in one of Atlanta's
remaining "Party Areas


This is a Fabulous Local Destination and Event Driven Venue!
Groove to RnB - club classics - retro - hip hop - bashment
funky house and more! Super Event Driven Venue

The Right Sound Makes the People Feel Great!





They Line Up At Red Carpet Events



Owner will provide Training and Suport to the New Owners...

Great Venue Space for DJ and Premier Events!
Great Vip Areas - Multi Level - Light Shows
Great Sound System - Theme Nights
and Great Video System
This profitable club is pulling in more than
1 million is sales !






First Class Wines and Champagnes

This is a multi level club
with VIP space and has a lounge area
as well as a separate area
for High Energy DJs'
or for Private Parties and VIP