| | | | | |
| --- | --- | --- | --- | --- |
| Listed @ 299K | Rent $2950 | 2500 SF | Capacity 135 | Sales almost 300K on 4 Nights! |
Click Here to Inqure About This Atlanta Alternative club For sale
This Neighborhood Pub is a Pleasant
Oasis
in a
Sea of
Loud
and Smoky
Bars in
Atlanta Georgia's Famous
Gay Oriented Midtown Area!


If you have been thinking that you want to open a nice pub,
this is your opportunity to take on an easy to operate
profitable, and ready to grow Neighborhood Pub in Midtown Atlanta Georgia

Cheers!
Making your way in the world today takes everything you've got.
Taking a break from all your worries, sure would help a lot.
Wouldn't you like to get away? Sometimes you want to go
Where everybody knows your name,
and they're always glad you came.
You wanna be where you can see,
our troubles are all the same
You wanna be where everybody knows Your name.

If Atlanta had a Cheers,
This would be it!

From the greeting of the bartender
and even welcomed by customers,
you will get a feeling that you are where you belong.


The owners did not set out to create a gay establishment,
however when you are in the MIDDLE of Midtown Atlanta,
well, it really is the San Francisco of the south.

A true, diverse, mixed crowd
can be found at this bar at anytime.
Friendly Faces
and Interactive
Open Mic
Style Events
bring the crowds
together as one!

Currently operating
Wed-Sat Nights..

Ready to Expand
the Days
and Hours
and possibly
Double the Profits!

High Profit Specialty Drinks are Popular Here!


Atlanta has the 3rd Largest
Pride Celebration in the United States!

Pride Parade
Brings THOUSANDS
to Midtown Atlanta
to Celebrate..


With limited access
to bars and clubs
in the SouthEast,
People drive
from surrounding states
to party
in
Midtown Atlanta

Click Here to Inqure About This Atlanta Alternative club For sale
Unique Pizza Options




Delicous Wraps are offered
in addition to several other items and appetizers.



This is a profitable and operating Bar and Restaurant!

Multiple Rooms, Bar area and Plenty of Seating..
Turnkey and Ready to Go!

Full owner training will be provided from start to finish --
with all recipes and instructions

Employees have been trained and are loyal and valuable.
and will certainly stay and work for the new owner if desired.


In order to protect this profitable
and currently operating business,
this is a confidential listing.

Please call to schedule an appointment
for more information about this opportunity!
Call 404-892-4999
Click Here to Inqure About This Atlanta Alternative club For sale
Own your own Business,
Owner will provide Training and Support!.
Download a PDF Brochure
of this Page
Click Icon To Open PDF File
Then Save to Your Computer
Come on down to the San Francisco of the South,
Midtown Atlanta!

Atlanta Restaurant Exchange
1708 Peachtree ST NW
Suite 520
Atlanta Georgia 30309


Call Today for An Appointment
404-892-4999

To View Our Main Website Click Here

Restaurants for Sale in Atlanta

Atlanta Georgia Restaurant Brokers

ID - A-1228


Atlanta Restaurant Exchange
Proud Sponsors of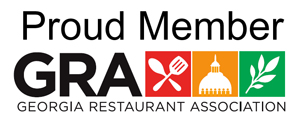 Georgia Restaurant Association
Important Note:
Photos used in this page are not
of this shop or of actual production.

These are similar images for representation only.