Get New Listing Updates
Our Weblog

Twitter

Facebook

Click on an Image to Follow our Updates!

Receive New Listings as they become available!
Atlanta Restaurant Exchange
1708 Peachtree ST NW
Suite 107
Atlanta Georgia 30309

Call Today for An Appointment
470-239-0450

Click Here To View our Main Website
Complete Listing of Restaurants For Sale In Atlanta
Atlanta Restaurant Exchange Broker Listing


Shared Kitchens, Food Truck Kitchens, Commissary Kitchens,
USDA Kitchens, Show Kitchen, Restaurant Test Kitchens
For Rent For Lease Atlanta - PREP | Cook | Create | Connect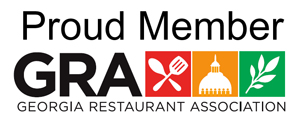 Due to Confidentiality Images are usually not of the actual property,
The images on this page are for representation purposes only.

This information has been obtained from sources believed reliable. We have not verified it and make noguarantee, warranty or
representation about it. Any projections, opinions, assumptions or estimates used are for example only and do not represent the current
or future performance of the property. You and your advisers should conduct a careful, independent investigation of the property
to determine to your satisfaction the suitability of the property for your needs.
©2008 Atlanta Restaurant Exchange
Our Links:
Restaurant for Sale Listings - Do You Want To Sell a Restaurant
Our Home Page - About Atlanta Restaurant Exchange- Contact Us
Listing of Brokers At Atlanta Restaurant Exchange
Restaurant Listings WebBlog - Important Related Sites
Site Designed Maintained Hosted and SEO by MetroWww.com